HURRICANE KATRINA 10 YEARS LATER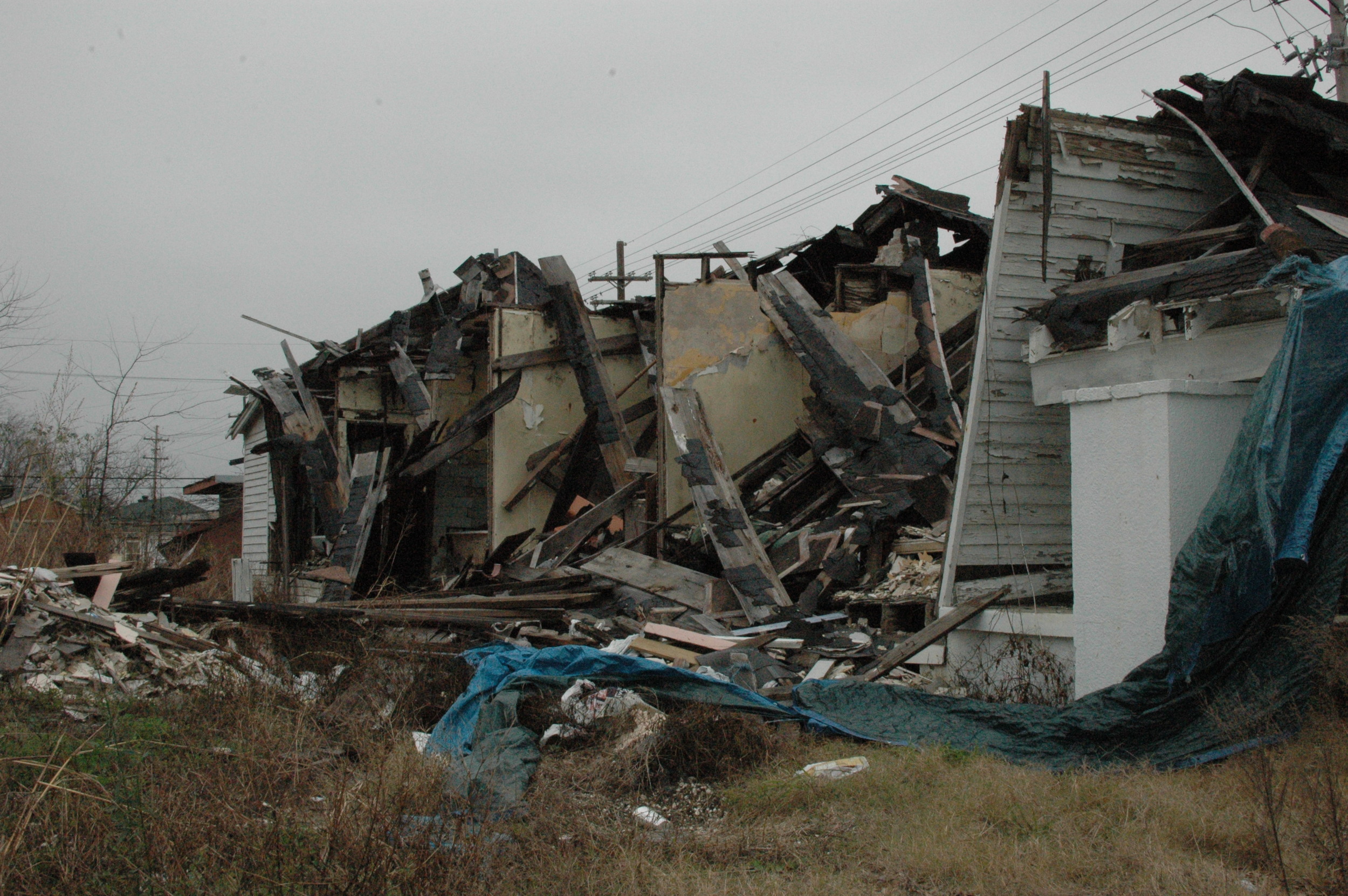 In the months following the hurricane and its aftermath, Michael Slate traveled to New Orleans to bring back the voices and stories of those who lived through it all. Now, as we mark the anniversary of Katrina, we revisit what happened through those recorded interviews. It's a powerful hour of radio, and an important way to mark the anniversary. Hurricane Katrina and all that happened to the mainly Black people of New Orleans during and ever since that storm hit the city, was a defining moment for the US.
When the storm came ashore in 2005, close to 100,000 people were left to try to survive on their own in New Orleans. Thousands died as a result. Those who survived the storm itself faced extreme conditions: no clean water, no food, people stranded on rooftops or locked in prisons, more people dying and bodies floating in the flood waters.
Abandoned people fought together to survive in life-threatening conditions. People around the country saw this happening and were outraged, and many tried to help. Yet, at every turn, they were met by the armed repression of the military, the police, and racist vigilantes. It was a colossal natural disaster that turned into a crime against humanity and one that laid bare the deep oppression -- and yes, hatred -- that this system has for Black people.
Listen to more of The Michael Slate Show at KPFK.ORG
Hurricane Katrina & The Crimes of a Genocidal System
Obama & The System's WHITEwash of Post-Katrina New Orleans
Ten great albums inspired by Katrina:
After the Levees Broke – Marva Wright
People of the Ninth – Kali Z. Fasteau/ Kidd Jordan
City That Care Forgot (Bonus Track Version) – Dr. John
Sippiana Hericane – Dr. John
All Washed Up (They Say) – Dr. John
When the Levee Breaks (featuring Bonerama) – Nicole Atkins
King of the Second Line- Dr. Michael White
A Tale of God's Will (A Requiem for Katrina) – Terrence Blanchard
Katrina – Greatest Blues Hits – James Blood Ulmer

Hearne: Katrina Ballads – Nathan Koci
PHOTOGRAPHY BY Li ONESTO
www.lionesto.net